Our ever-changing inventory of gently-used home goods is offered at great low prices for you to update your space with a fresh new look.
We are a purpose driven business that helps divert reusable items from going to a landfill by rehoming perfectly good items people no longer need.
Remix Market promotes a circular economy by giving local communities access to high-quality secondhand items at great prices.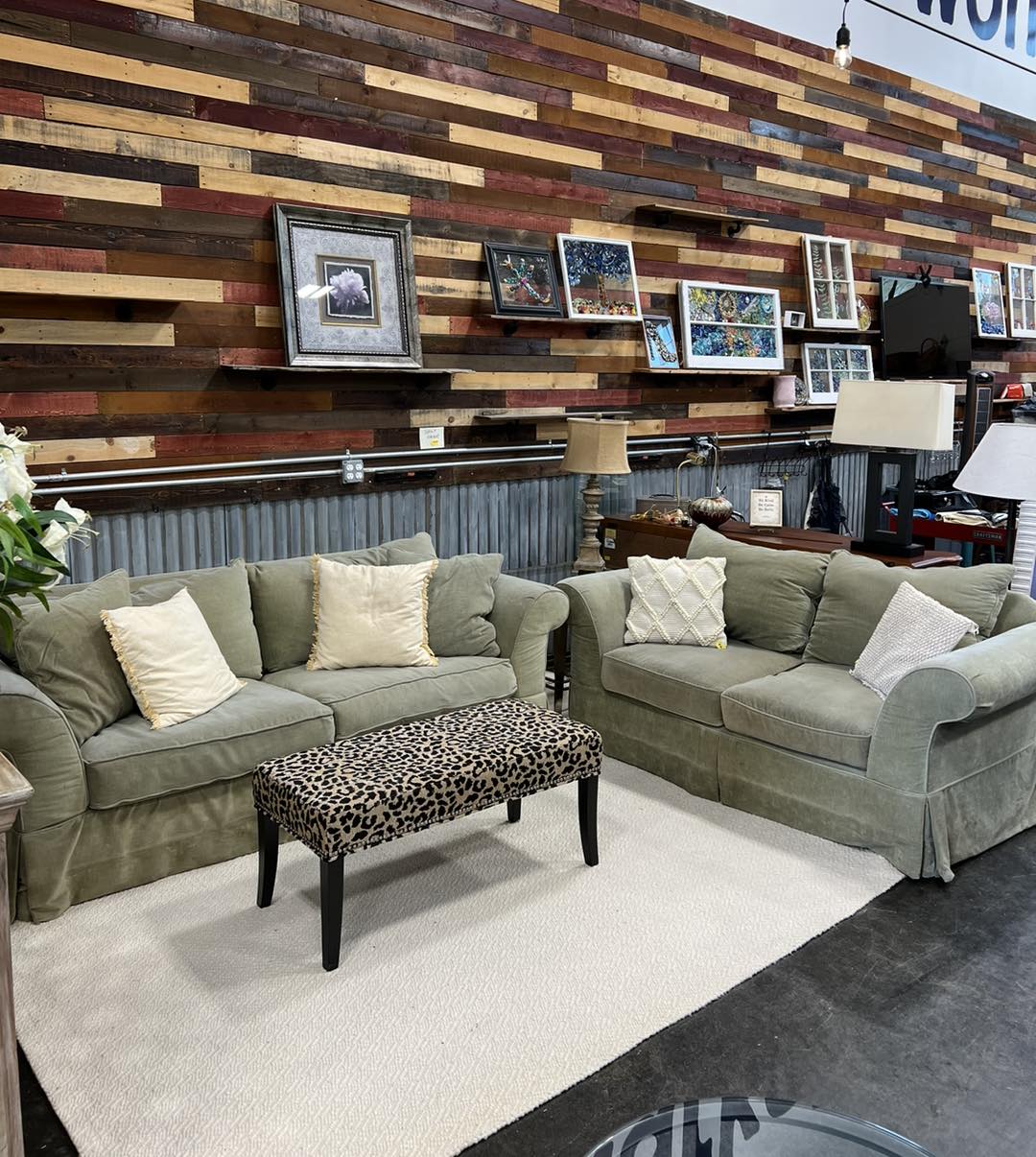 ---
Remix Market is a furniture and home décor resale store with a mission to keep reusable items out of landfills. Working hand in hand with The Junkluggers, we rescue quality pieces and offer them to you at affordable prices — while also giving a percentage of sales to local charities in your area. From vintage gems to gently used furnishings, our ever-changing inventory allows you to rediscover, reimagine, and refurnish items for your home!
Join us in furnishing your space the eco-friendly way and making a positive impact on the environment and local communities.
Find your nearest location to shop now!
---
---
Minimizing what ends up in our landfills
---
We are proud to partner with The Junkluggers to divert reusable items from going to a landfill. As a community oriented business, we donate a portion of sales to local charities.
The items we sell already have a story and by rehoming these items, we are not only reducing what ends up in a landfill, but also continuing their life story.
To enhance lives, our communities, and the environment by donating, recycling, and supporting local charities.
Giving back to our charity partners
---
At Remix Market, we believe in giving back to the communities we serve. That's why a portion of our proceeds goes directly to local charity partners. When you shop with us, you're not just finding unique and sustainable items for your home; you're also supporting important causes in your neighborhood.
Join us in making a difference by shopping at Remix Market and supporting local charities. Together, we can create positive change in our communities, one purchase at a time.
Find a
Remix Market

Near You
---
We aim to sell quality items at a fraction of their original price. We often receive pieces from high-end name brands you know and love. Our inventory of home furnishings and estate treasures changes every day. Visit us for a unique indoor marketplace experience!
---